The MLA Job Information List was just published yesterday, and the anxiety is about to surface…
But before the job market tension becomes full-fledged, I get to bask in the love and solidarity that abounds at the Critical Ethnic Studies Conference (or so I've been told, since this will be my first time attending). This year, the conference theme is "Decolonizing Future Intellectual Legacies and Activist Practices" and I'll be speaking as part of a roundtable, "Representing Race: Silence in the Digital Humanities." Sadly, we've lost some panelists along the way (I'll miss you Adeline Koh and Jessie Daniels!), but I'm so excited to be presenting with Moya Bailey and Maria Valezquez (Session 10, 3-4:30p at The Forum). The conference theme seems especially pertinent to discussions in recent years about the rise of the digital humanities, and what this might signal for higher education. At the same time, many have expressed the importance of evaluating current trends in the university (especially the neoliberalizing and privatizing of university and the move away from public service) and what this signals for ethnic studies programs which are becoming endangered in many parts of the country.
As our panel abstract states:
This session is timely as it directly addresses some recent digital humanities debates such as the debate on archival silences featured in Digital Humanities Now (http://digitalhumanitiesnow.org/2012/03/editors-choice-archival-silences-round-up/) in March 2012. It will address questions such as: Why has the rapidly growing field of the digital humanities been largely silent on the issues of race and ethnicity? How does this silence reinforce unspoken assumptions and doxa within this field? How would a scholar nuance the representation of race in digital humanities projects? What is the role of the scholar of color within this new field?  "Representing Race: Silence in the Digital Humanities," will address these questions by focusing on the theoretical implications of silence as an important structuring and limiting presence within the digital humanities.
For my part, I've been working at the intersection of a couple of fields — media and digital humanities, Asian American studies and Asian (area) studies, postcolonial and American studies — and my brief talk will attempt to negotiate these fields and propose ways to reconcile them. As someone who sometimes struggles within rigid disciplinary structures, I personally believe there is a lot to be gained in blurring and overstepping boundaries, in using one to inform and modify the practices and goals of the other and vice versa.
In particular,
One of the concerns of #transformDH (Transformative Digital Humanities) has been to theorize, discuss, and put into practice our political concerns regarding race in DH, in conjunction with gender, sexuality, class, and disability. I want to focus this discussion toward a need to more overtly inflect digital humanities with ethnic studies politics, specifically transnational Asian and Asian American Studies. The digital humanities sometimes seem at odds with ethnic studies, with the rise of one being concurrent with the decline of the other in a time of economic retrenchment and reorganization in the academy. This forces us to reevaluate them in relation to one another. In light of this, I argue that the historical roots of Asian American studies, which are tied to the history of civil rights activism, the specificity and heterogeneity of its populations, and its material investment in local communities, can critically and productively inflect digital humanities practice.
I am also attempting to address these questions and concerns in a quest of sorts for my next year as a postdoc at UCLA. Although I am quite proud of my background in traditional literary studies,* I'm very happy to be in the interdisciplinary department of Asian American Studies, and to be able to work with the Mellon Urban Humanities Institute, the Center for Digital Humanities, with the opportunity to reach out to  the UCLA Center for Labor Research and Education and the Center for Community Learning, in addition to the Mellon Postdoctoral Program for Cultures in Transnational Perspective. (I cannot thank the generous Miriam Posner enough for all of her assistance, guidance, and introductions as I become familiar with UCLA!) My hope is to bridge my traditional humanities background with social science and local community-based work, while also situating this work within a larger more global and transnational context. (BRING ALL MY FRIENDS TOGETHER!) And make more connections between UCLA and UCSB. And lots more stuff! Don't know where this will take us yet, but I'll try to post updates as events and classes are finalized.
One thing I can say with some certainty: stay tuned for more information about the annual Mellon Cultures in Transnational Perspectives conference scheduled in early March, where Jini Kim Watson and I will be participating in a dialogue on "Mediating Asian Urbanisms."  I'm also trying to wrangle in the Urban Humanities Institute…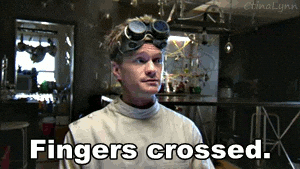 In the meantime, I hope I'll get to see some of you next weekend at CESA in Chicago!
*Gotta admit, though, that the English department at UCSB was the ideal place for someone of my… ahem, academic proclivities. I don't think I could have found such supportive faculty elsewhere when it comes to interdisciplinary work.